CW 10B - Advanced Public Speaking
CW 10B - Advanced Public Speaking
Description: This is an advanced course that presumes introductory training in public speaking. Emphasis will be on real-world speaking situations. The course combines both theory and practice: it incorporates extensive speaking performance and individualized critiques from instructor and students, as well as analysis of advanced speaking models. The intent of the course is to advance students' ability to deliver polished and informed public speeches adapted to a wide range of audiences and speaking situations.
Prerequisites: CW 10A or equivalent coursework
Units and Format: 3 units - Three hours of seminar/discussion per week
CCN
: 16565
Meeting time
: TuTh 2-3:30 p.m.
Meeting place
: 223 Wheeler
Course description: You say you want more? You've covered the basics in Introduction to Public Speaking, and you're ready to tackle the real world? Then step right up. Extensive practice, communication-theory reading, and analysis of advanced speaking models will polish your ability to deliver informed public speeches to a wide variety of audiences. Impromptu speeches, interviews, teaching skills: we'll cover them all. The culminating project in the course will be a real-world speaking occasion, chosen by you and critiqued by the class and the instructor. You want it, you got it!
Book list: Course Reader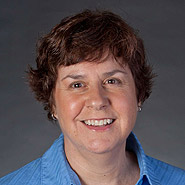 Instructor
: Carolyn Hill
Email
:
chill4@berkeley.edu