CW 150AC - Researching Water in the West
CW 150AC - Researching Water in the West
Description: This course examines the subject of water in California, drawing upon scholarly articles, essays, memoir, film, photographs, and legislation. In collaboration with the Teaching Library, CW 150 explores techniques for conducting online archival research and using primary sources. The course considers a variety of players in the story of water rights in California, including federal and state representatives, conservationists, Native Americans, and Japanese Americans.
Prerequisites: None
Units and Format: 3 units - Three hours of seminar/discussion per week
Breadth Requirement: This course satisfies the university's American Cultures Requirement
CCN
: 16603
Meeting time
: MWF 2-3
Meeting place
: 103 Wheeler
Course description: Water: its presence and its absence are central to an understanding of California history. In this three-unit class, we will explore the subject of water in California, drawing upon multiple genres, for example, film, photographs, memoir, essays, scholarly articles, and Congressional legislation. We will also immerse ourselves into the new world of online archival research, with the help of teaching librarian Corliss Lee, of Moffitt Library. In the course of this exploration, we will examine how the history of water leads us deeper into other aspects of California history. The story of California water is often a story about people and culture—Native Americans who were forcibly displaced and then erased from the site's history, people who waged economic and land wars to control water rights, conservationists who fought to preserve these sites, and people who found themselves in the dry places left in the wake of the water's diversion—in the case of the Owens Valley, for example, Japanese Americans who were forcibly relocated to Manzanar, one of the relocation camps built in the "empty" places of the American West. One of our primary goals in this class will be to study these peoples through a shared experience: how their stories intersect through their connection to this contested resource. The course proposes an integrative narrative drawn from California history to look at particular issues of race, culture, and ethnicity.
This semester, this course is participating in the American Cultures Engaged Scholars program. Students will engage in a community service partnership with the Owens Valley Paiute tribe to study the contested history and present-day state of water resources in the Owens Valley. A three-day field trip to the Owens Valley will be part of the community service component of the class. The final project will entail primary source research on this topic, drawing upon the resources of the Bancroft library.
Book list: TBA and Course Reader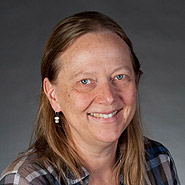 Instructor
: Pat Steenland
Email
:
steenpat@berkeley.edu