Teaching R&C Announcement
The Reading and Composition Committee has been gathering information about ways to help instructors in the composition classroom. That project continues, and one way you can share your ideas is by visiting https://www.surveymonkey.com/s/RC_Resources and completing the R&C Resource Survey we launched in November 2012. This survey will be available through February 28, 2013, allowing participants to submit their ideas for R&C resources anonymously.
In the meantime, we are using information from the survey to expand the website, plan workshops, and provide other resources according to your wishes. Here is a sneak preview of some of the responses we've gotten so far.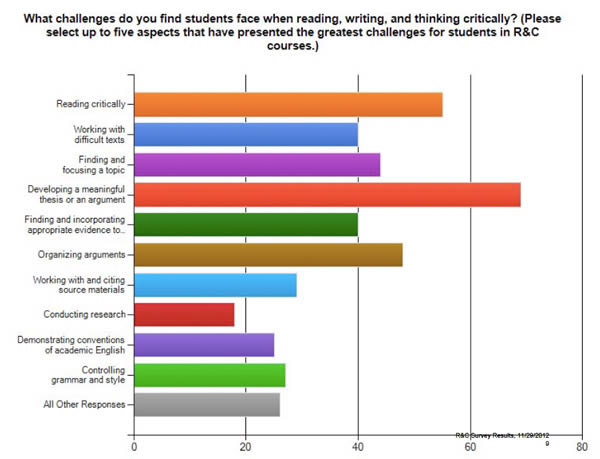 Stay tuned for more information about the next phase of this project.